Antigua & Barbuda Yachting Industry ready for a strong Year.
11th September, 2023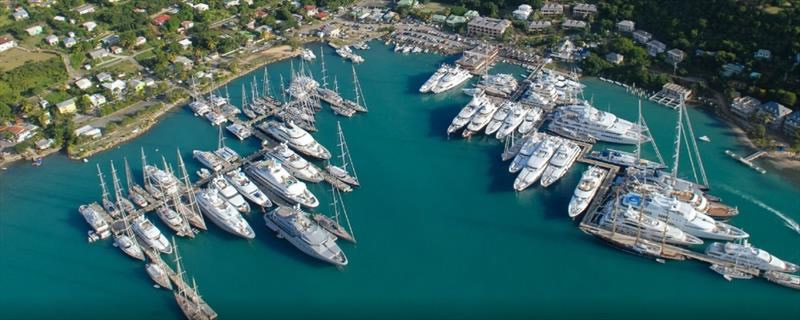 In the 2023 Annual General Meeting and State of the Industry Meeting, which took place Thursday, 7th August 2023 re-elected President, Franklyn Braithwaite, states, All indications are that business is strong and that the yachting industry will have a strong year in Antigua and Barbuda.
The organisations objectives are to promote Yachting & the Marine Industry and to facilitate and advocate for its interests in Antigua and Barbuda as well as promote Antigua & Barbuda as a premier yachting destination. One of the key tools for achieving this is the annual calendar which promotes all of the key yachting related events taking place throughout the year.
During the meeting, manager of the secretariat, Alison Sly-Adams commented on Antigua's unique position in the region. Antigua is the only island in the region which boasts a Charter Yacht Show, a superyacht regatta, an offshore regatta, a classic regatta and a five day inshore event, as well as two sport fishing tournaments and a number of one day and fun events. We are also the destination for the World's Toughest Row which is again fully subscribed for this year and the start of the Oyster World Rally. Expressions of interest in all events are looking very positive and boding well for a busy year in Antigua and Barbuda.
Board member Jason Pickering updated the membership on the upcoming 2nd Annual ABYMA Industry Showcase slated to take place 16-17 November. The event has been moved one week later on the calendar, specifically to allow for the arrivals from the Salty Dawg Rally from the US to be able to meet the members and understand what products and services Antigua can offer. The shows main objective is to educate Antiguans and Barbudans about the opportunities available in the industry and assist in communicating pathways for them to do just that.
President Franklyn Braithwaite welcomed new board member Louisa Norris and thanked the remaining board members for their service and looks forward to working with them to represent the best interest of its members.
Louisa joins, Bobby Reis, Jason Pickering, Rana Jamila-Lewis, Peter Anthony, Nnolika Joseph, Katarina Mghie-Thompspn, Tanny Rose Jr. and Selwin Mark representing the yacht workers association appointed as the board for 2023-2025.
For more information about the ABYMA, regular news updates, membership directory and the calendar of events please visit www.abyma.ag
ABYMA CALENDAR 2023-2024