2023/2024 Academic Year Open for ABHTI Registration
5th June, 2023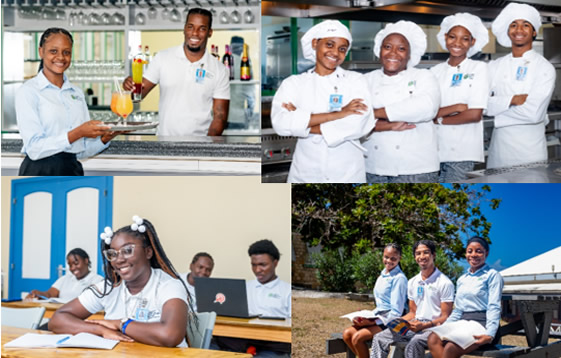 ST. JOHN'S, (June 05, 2023) – The Antigua and Barbuda Hospitality Training Institute (ABHTI) is pleased to announce the opening of registration for the 2023/2024 academic year. Early registration will run from June until July, at a fee of $125.00, while late registration in August will carry a fee of $175.00.
ABHTI offers four associate degree programmes - Culinary Arts, Food and Beverage Management, Hospitality Management, and Tourism Management. Additionally, the institute offers two certificate programmes for Basic Cookery and Front Office and Restaurant Operations.
Registration is easy and straight forward. Forms can be obtained from the institute in Dutchman's Bay, Coolidge, or in St. John's at the Antigua and Barbuda Hotels and Tourism Association. Interested individuals can also download and fill the registration form via the ABHTI website.
ABHTI 2023/2024 academic year promises to be an impactful and rewarding experience, with opportunities to learn from qualified and experienced instructors and industry professionals.
Prospective students, must meet the minimum requirement of five CXC subjects, including English. Applicants will also need to submit a high school diploma, passport copy, official high school transcript, one passport-sized photo, a personal statement and CSEC/CAPE/GCE Certificate. Applicants who are in the process of sitting exams, are encouraged to register without their CSEC and submit when the results are published, to complete registration. Mature individuals who are interested in attending the institute should contact the school for further information.
ABHTI affiliated colleges include, The University of the West Indies - Cave Hill and Five Islands Campus, Business & Hotel Management School – Switzerland and Monroe College - New York, and St. Lucia.
For more information about ABHTI and the available courses visit www.abhti.edu.ag.
Raynel Carroll
Operations Manager (Communications/Public Relations)
Antigua & Barbuda Hospitality Training Institute
Dutchman's Bay
St Georges, Antigua.
Telephone: 462-3066/562-4154/55
Email raynel.carroll@abhti.com