Covid-19 Vaccination Milestone
27th September, 2021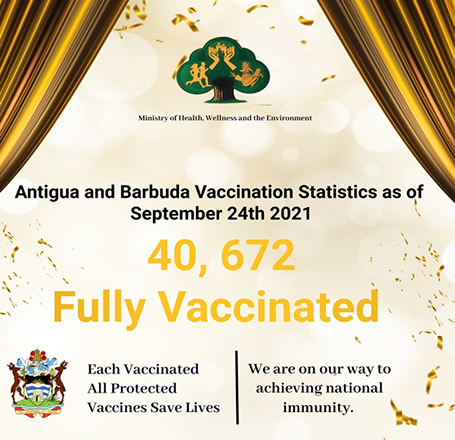 Antigua and Barbuda has fully vaccinated over 40,000 individuals with their Covid-19 vaccines!
As of 24th September 2021, forty thousand six hundred and seventy-two (40,672) are fully vaccinated!
You can be vaccinated against Covid-19 too! We have weekend vaccination taking place on Saturday 25th and Sunday 26th at AUA Campus, Multipurpose Cultural and Exhibition Centre and the Sir Novelle Richards Academy from 9am to 3pm.
We are all in this together!
#vaccinessavelives #eachvaccinated #allprotected