Tamarind Hills Antigua ready and rearing to go
26th May, 2020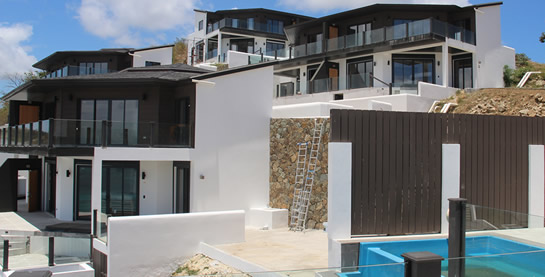 (St. John's Antigua; May 25, 2020), According to Mr. Rufus Gobat, CEO of the Tamarind Hills Development located at Ffyres Estate, his property will be 100% ready to meet inspection once a date is set by the Ministry of Tourism and Development in coordination with the Ministry of Health.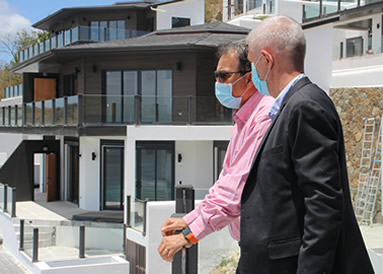 Mr. Gobat made his comments during a tour of phase 3 of the Tamarind Hills development which was originally set for a soft opening in Summer 2020, but which has been pushed back to the start of the 2020/2021 winter tourist season.
Phase 3 comprises of 43 one- and two-bedroom suites and will also feature a Caribbean bar and grill, new reception area and updated gym facility.
Minister of Tourism and Investment the Hon. Charles Fernandez says he is pleased with the progress made with the development despite the impact of Covid-19 and welcomes it as a great addition to the country's tourism product going into a very crucial 2020/2021 season.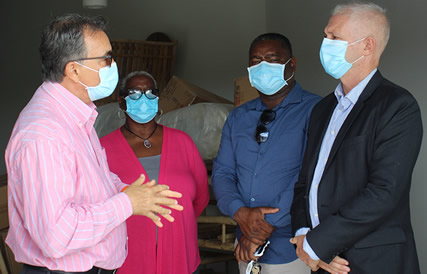 Initially the property will be focusing some of its marketing efforts on the local market with the launch of its Staycation deals.
Once certified, the property will be offering rentals of its private residences consisting of 6 villas and 4 townhouses as well as (9) two to five room apartments. All of these are located on ocean or beachfront with access to private pools.
Mr. Chester Hughes from the Antigua and Barbuda Workers Union (ABWU) was a part of the team which toured the hotel property.