Nurses Week - May 11 to May 17
12th May, 2020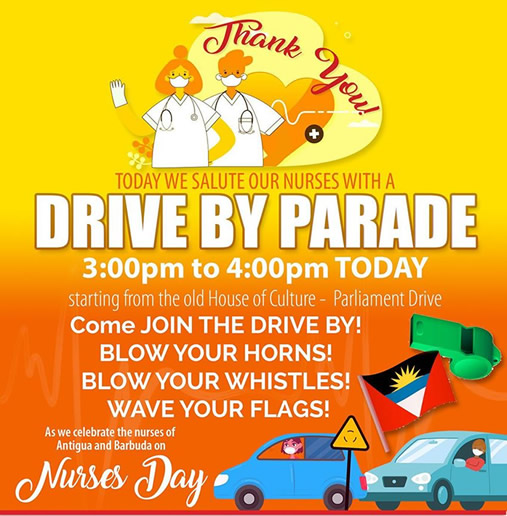 Today we salute our nurses with a "THANK YOU DRIVE BY PARADE".
Nurses will be lined up from their Headquarters on Queen Elizabeth Highway up to the Gas Station. It's THEIR DAY LET'S SHOW THEM SOME LOVE.
JOIN THE LINE from the Old House of Culture at 3:00pm. So on your way to your yard from work, Pass that way but mek sure you have on your MASK
This year Nurses Week starts on Monday, 11 May to Sunday, 17 May 2020. The theme for National Nurses Week in 2020 is Nursing the World to Health .