Cuban anti-COVID Medical Team Arrives in Antigua
26th March, 2020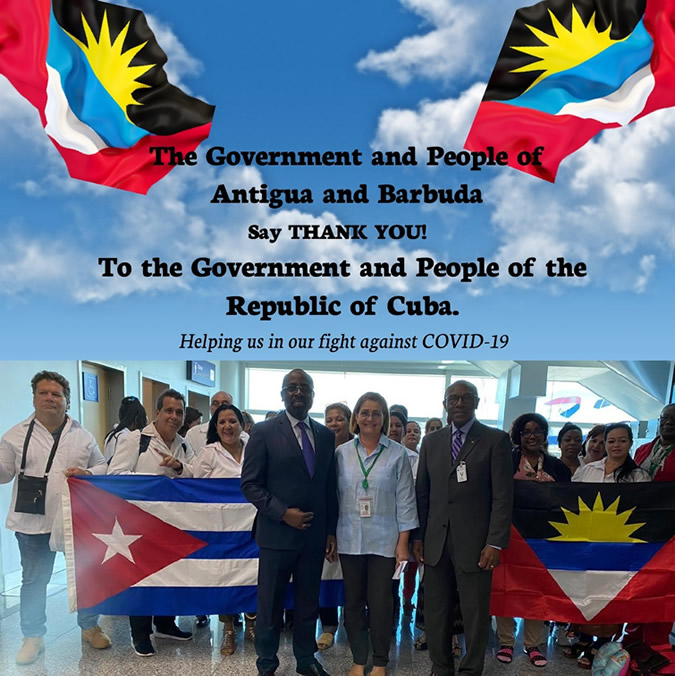 Antigua and Barbuda welcomes 29 (twenty-nine) Cuban Doctors and Nurses who arrived on a Venezuelan charter flight today.
The Cuban anti-COVID Medical Team are specifically trained in disease infection prevention and control.
The support of the Government of Cuba reflects the long-standing solidarity that exists between both countries.
Cuba, we Welcome You!